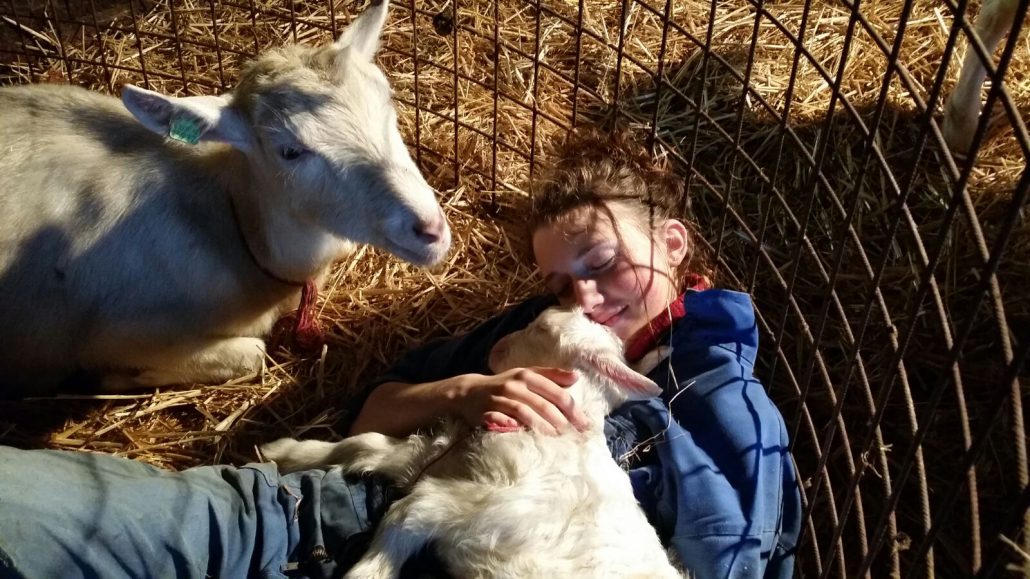 Eva Lucia Dekkers was partly raised on a small organic farm located in the north of Brabant in the Netherlands. The farm became her second home and farmers Hans and Annet, their twenty-two goats, sixteen sheep, fourteen chickens and three cats, became family.
Eva learned how to milk sheep, make cheese, sustain a garden and deliver lambs without using modern farming technologies such as milking robots. Working alongside mother nature's seasons and cycles with farmers Hans and Annet, Eva started seeing farmers as philosophers.
Her film 'Farmer Philosophers' is Eva's biggest project so far but her earlier works also touched the human-nature theme and reflected beastly aspects. Her works, produced inside a arts bachelor, have been exhibited at different locations in the Eu-region.
Exhibitions
Dutch Design Week, Eindhoven Netherlands – Nov 2017
Syncity Festival, Wageningen Netherlands – Okt 2017
B Gallery, Maastricht Netherlands – Jun 2017
Museum Dr Guislain, Ghent Belgium – May 2017
ANSI Theatre (side program of Mette Ingvartsen), Maastricht Netherlands – March 2017
PAS (Parcours of art and science) Festival, Maastricht – Sept 2016